REQUEST MORE INFORMATION
& Learn How to Get Started!
Get more information and find out how you can get started with your Two Week VIP Introductory Program!
By opting into the web form above you are providing consent for Carolina Dojo to send you periodic text messages. Standard rates may apply. You can reply HELP at anytime or learn more. You may opt-out anytime by replying STOP.
Kids Martial Arts
Our SKILLZ program is an age-specific martial arts program that focuses on helping your child reach their full potential.
View More Information
Krav Maga
Prepare to defend yourself in any situation – go beyond traditional martial arts and learn to fight!
View More Information
Hapkido
Known as one of the most comprehensive styles of self-defense. Hapkido is the perfect martial art for the student who wants to learn the full art of self-protection.
The student will learn, kicking, striking, evasion, joint locking, anatomical targeting, balance disruption, and weapons defense.
View More Information
DISCIPLINE & CONFIDENCE!
Build character and leadership qualities
Martial arts classes benefit growing children far beyond the dojo and in many real-world scenarios. Our structured classes are meant to help develop coordination, physical fitness, mental strength, as well as gain valuable social skills. Through positive reinforcement, we can bring out the best in your children to help them succeed in life.
VIEW OUR KID'S MARTIAL ARTS PROGRAM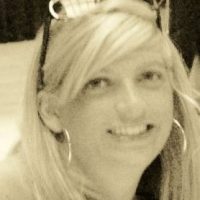 I have been fortunate to introduce my son to the Martial Arts classes offered at Carolina Dojo. My son is four and has learned many valuable life skills. Throughout his first several months his ability to focus and concentrate has drastically improved. Additionally Dojo has brought out a side of confidence I had not formerly seen in him. Master Jason and Master Kelly do a fantastic job with all of the kids in the class and every child is treated the same with equal expectations across the board. I really cannot say enough positive things about the program, I simply wish I had enrolled my son earlier!
Buffy Burgess
Master Jason and Ms. Kelly have helped my son make many positive changes in his self esteem, self confidence and respect. My son has Asperger's and they have worked firmly yet gently with Josh. He loves to attend the classes and continually learns new skills that can help him in so many aspects of his life. Thank you both for all you do not just for Josh but for so many children who are blessed to be involved in your programs.
Carol Brown
My son has had a wonderful experience at Carolina Dojo. Raiden loved having fun while learning, making friends, and accomplishing a goal. Thank you for such a wonderful, encouraging environment!
Christine Ortega
We love Carolina Dojo Master Jason and Kelly work wonders with the children that are enrolled there . My son has been going for 1 1/2 years and loves it and has grown so much and has more confidence in himself . I will be sad when we move at the end of the year , we found the same program where we are moving to but it won't be the same without them teacher him.
Katie Wright
Master Jason has an amazing ability to teach children the fundamentals and still make the class fun. My son has grown in confidence and self discipline since joining Master Jason's class and has an inner peace that he never had before. Zac loves going to class and practices at home on a daily basis. If you have any doubts, just visit the class and you will see just how much the kids love the classes.
Wendy Jarvis Stephens
"I highly recommend this martial arts dojo. Master Jason and Ms Kelly are fabulous teachers and so patient with the kids. My son has been here for 2 years now and he has enjoyed going to every lesson. He has achieved his basic skills black belt recently and he was so proud of his own personal accomplishments, as were we. Master Jason and Ms Kelly have been instrumental in helping our son know when he needs to focus inorder to achieve his goals. The skills he has learnt to focus and concentrate are apparent in his class room at school and at home. Additionally the new facility is amazing. I highly recommend his dojo"
Bianca O'Neill
IMPROVE FLEXIBILITY, BALANCE, AND STRENGTH
Get fit while learning martial arts
Learn self-defense, build confidence, and get in the best shape of your lives! Martial arts has tons of physical, mental and social benefits, suitable for anyone and everyone. Become part of something positive and learn new skills from trained martial arts professionals. It's easy to get started—Enroll in martial arts classes today!
View Our Teen & Adult Self-Defense Hapkido Program
Request More Information
Get Your One Week VIP Trial!
Get started today with our EXCLUSIVE offer!
Request more information today to find out how you or your child can start training!
Get Started Today